Chile is by far the dream destination for horseback riding lovers! With its endless nature and few internal borders it offers endless possibilities for horseback rides. Wether for a day of multi day tour or a dive deep into the jungle.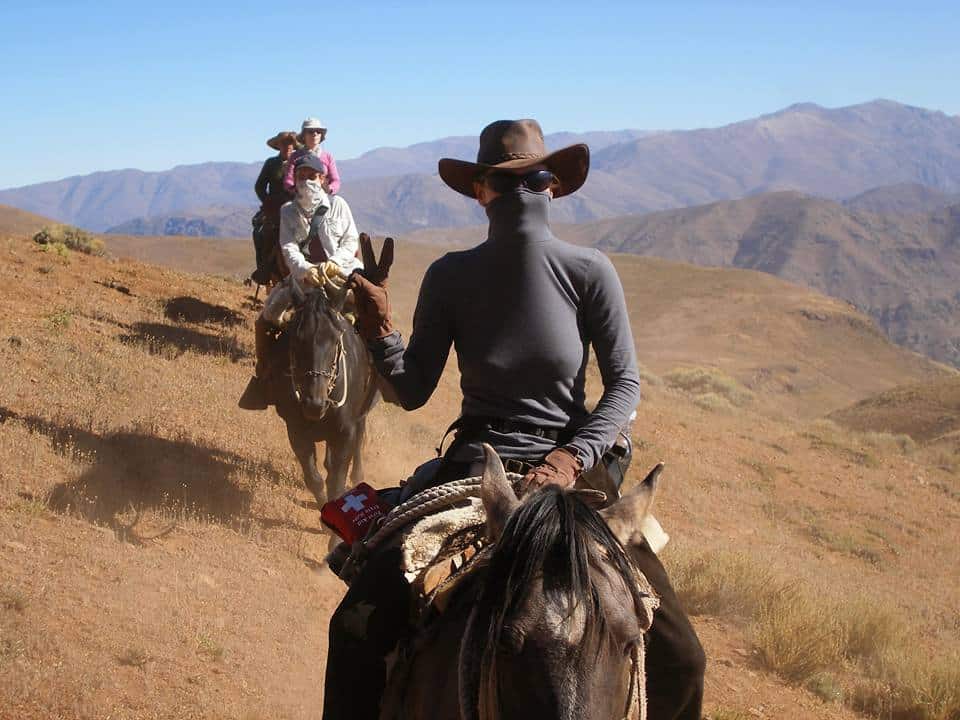 Have you ever wanted to wander through the Andes on horseback, or like America's song "Been through the Desert on a Horse with No Name"? Chile with its endless nature and few internal borders offers endless possibilities for horseback rides. You can go for the day or for several days or dive deep into the jungle for a trail ride for 6 or more days! You can also consider crossing the Andes ride towards Argentina. As a result of my extended travels through Chile, I will share my favorite horseback rides from the very North to the very South of Chile!
Horseback Ride Through the Atacama Desert
This is the real "Been through the Desert on a Horse with no Name" experience. Several horse-riding companies in San Pedro de Atacama offer day rides from the village. They often have horses with German or Arabic blood, so they are resistant, fast and very reliable. Make sure you leave early in the morning otherwise it gets too warm. Two companies that are worth checking out are De Nomades and Atacama Horse Adventure.
Horseback Riding in the Andes Around Santiago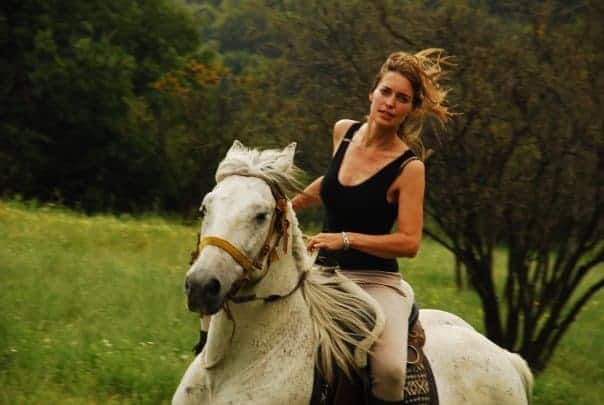 If you are only around a few days and would like to experience an "Off Track" Experience then you have some good options nearby Santiago. You have the Cajón del Maipo area, which are the green lungs of Santiago at a 2-hour drive. Another option is Yerba Loca Natural Park , only a 1-hour drive from Santiago downtown and you can rent horses from the local Arriero (Chilean Cowboy). However, a very good option is to book a ride with us at Chile Off Track. We take you to a ranch located just on the outside of Santiago, in the pre-Cordillera, just a 35-minute drive from Providencia or downtown areas. So it is not far a drive.
Climate – best time to go riding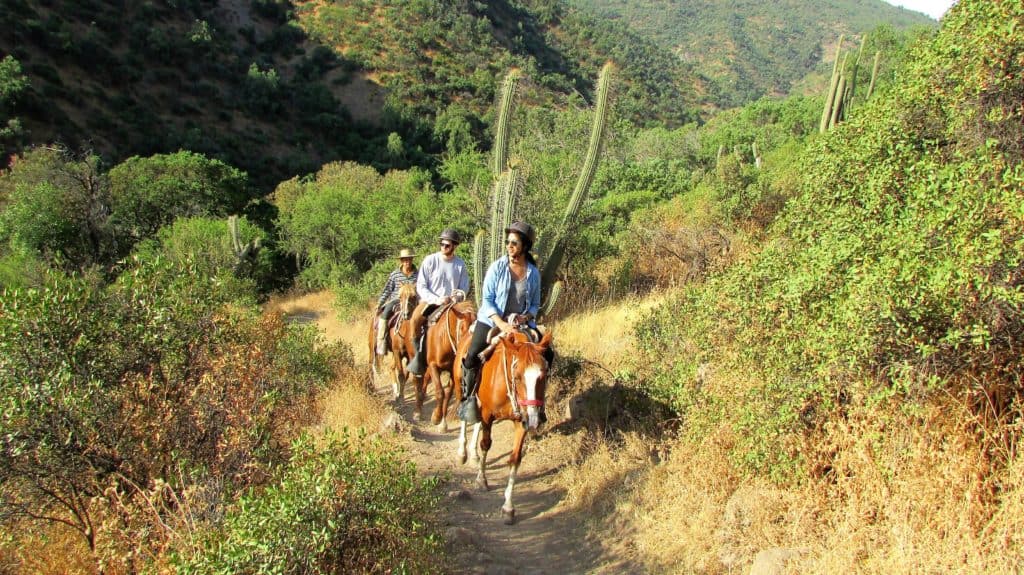 Nature in the Cordillera is varied, so you'll see a microclimate that offers lush green valleys with rivers, rolling hills, evergreen trees and humongous cacti. Springtime falls between October and November and is absolutely the most beautiful time, however, the summer season also has its charm. Here, like in the most of Chile, we use the sturdy Criollo horses so in just half a day, you can see it all. After the ride, we offer you a gourmet picnic with local products, such as fruits of the season, fresh bread, and plate with Cheese & Jamón Serrano paired with Chilean wine. If you are with a bigger group, it is also possible to top up the experience with a BBQ at the ranch! Our guides from Chile Off Track pick you up at your hotel and we have a lovely team of international guides!
Horseback Riding in the Lake District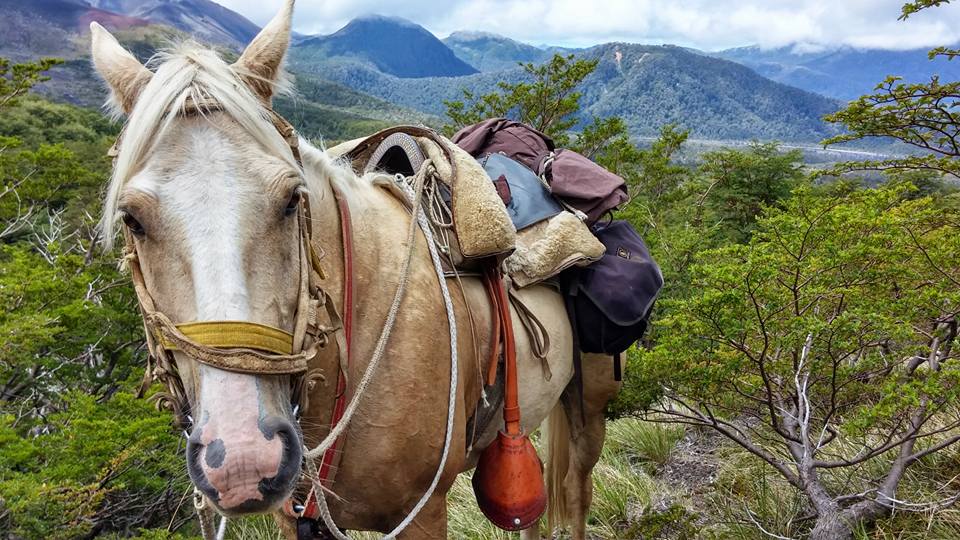 The Lake District of Chile is absolutely stunning – you will often find landscapes that make you think of very expensive places in Europe however the local prices are just a fraction of those ?
The areas around Lago Puyehue where they also have a famous Terme/Spa Hotel is stunning. You can ask the hotel to set you up with a ride, ven if you are not staying there. Often young Mapuche that live on the hotel property (native Chileans) will accompany the ride and share their traditions with you. Another amazing spot in the area is the Lago Rupanco area. As it is a little more remote, so it is best to book a multiple day ride to fully enjoy the experience. Ask us if you would like more information about this adventure.
Cross Andes ride: From Chile to Argentina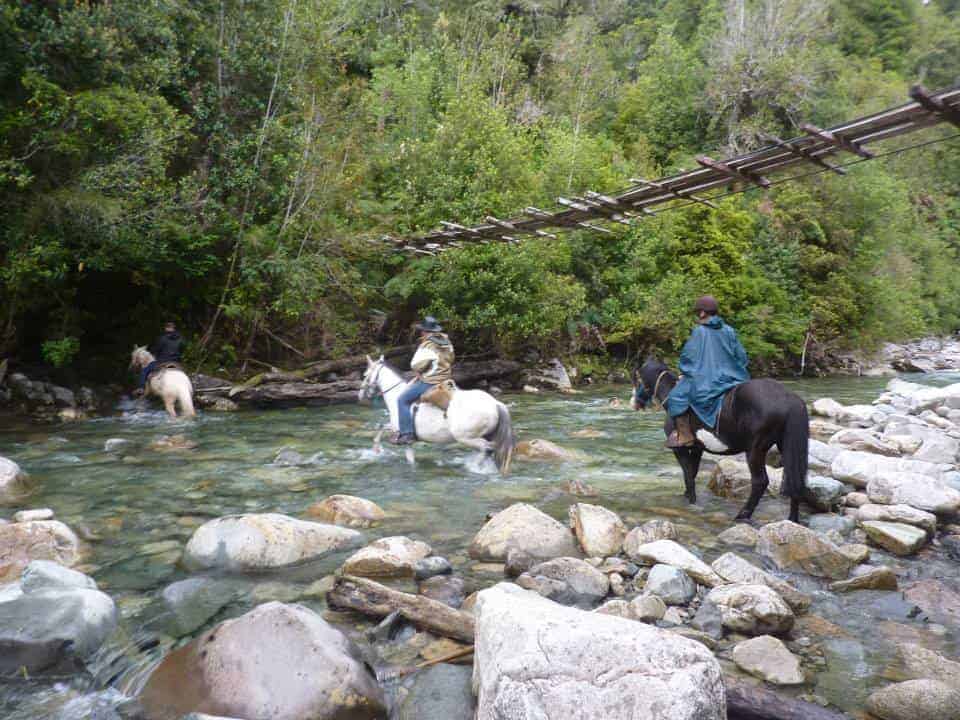 This is an absolute adventure and requires a lot of preparation from the local tour operator as officially Chile and Argentina cannot let animals cross the borders so the crossing needs to be timed perfectly and you need to swap horses at the border. This has become easier with modern communication. However, remember that Chile has such remote areas that you can ride for days without encountering another human being. This also means that there are plenty of areas with no a cell phone signal. For a tour company that organizes these types of rides from Villarica please reach out to Matthias from Antilco Tour Company
Horseback Riding in Patagonia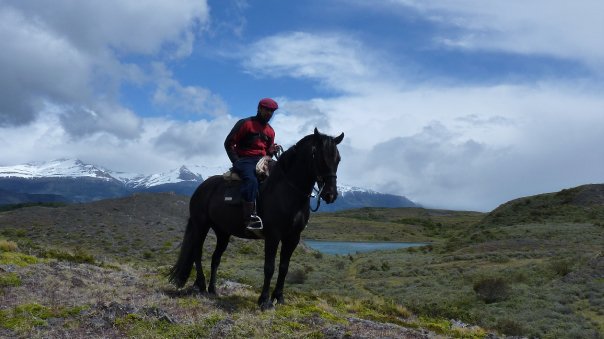 If you have time enough to travel all the way down to Patagonia a truly amazing experience awaits you! You can opt here for day rides or for multiple day rides across the Patagonia Wilderness. Here nature truly rules and if you are lucky you can spot a Condor or a Puma (Chilean Mountain Lion). You can book a ride in the National Park Torres del Paine or with an operator located outside the park for a shorter trip. Please check with BlueGreenAdventures or for a more tailored experience call Pingo Salvaje. They has a beautiful luxury family lodge where you can hop on your horse directly after breakfast if you want. Otherwise, they will pick you up from your hotel in Puerto Natales. The have the most beautiful day excursions to Lago Sofia
Background information about the Chilean Horse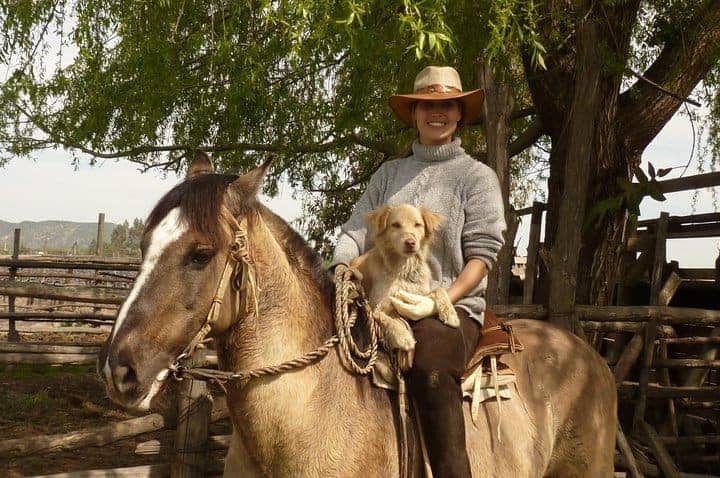 The Chilean horse or Chilean Corralero is the oldest registered native South American horse breed and the oldest registered breed of Iberian origin. When we speak of Iberian horses you can think of Andalusians, Lusitanos and other types of horses with a Baroque appearance. The first Chilean horses arrived from former fertile lands in Peru. The native indians of Chile, called Mapuche, were excellent horseman and started to breed the Chilean Criollo as war horses. By the 17th century, Chile had obtained the reputation of having the best horses in South America. They are extremely sure-footed, temperamental when asked and can cover any terrain due to the fact many horses are set to roam free in the Andes Mountains during selected periods of the year.
The Chilean Horses were selected and bred for their agility in the working field for every day life, for lateral dexterity and the courage to confront and pin down cattle. All of this while preserving their energy throughout a long day of work. This is the inspiration for the modern-day Chilean Rodeo, where 2 Huasos chase, accompany and pin down a cow in the medialuna (a half-moon shaped area). After a whole year of training the finals take place in Rancagua, every year in April. Also, on Chile's national Holiday called Fiestas Patrias on the 18th of September, Chilean Rodeo plays an important role.
Chile due to its geographical location has always managed to keep it's agriculture and also it's flora and fauna isolated. And even though nowadays other horse breeds have arrived in Chile via sea and air travel, it is assumed that the Chilean Horse breed is still mainly intact due to its exceptional qualities as courage and sure-footedness which remain intact due to Chile's geography.
Our Horseback Riding Tours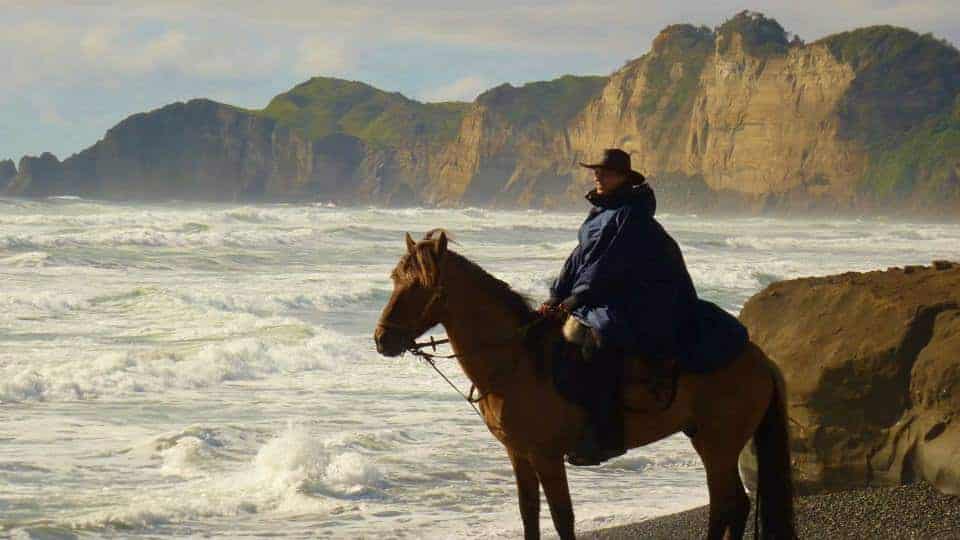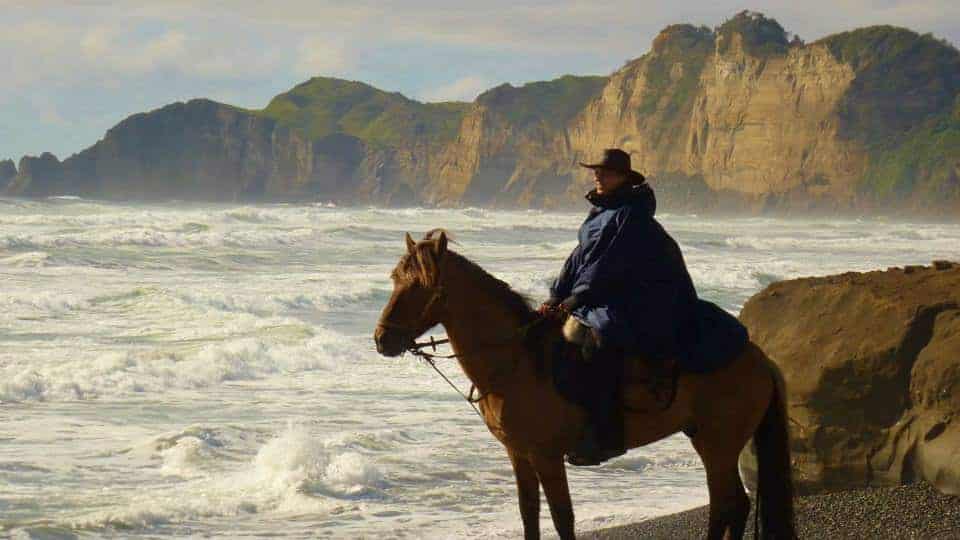 You can reach out to us if you would like advice on your Equestrian Adventure in Chile. I, Suzanne, owner of Chile Off Track, have travelled from the North to the South of Chile and know so many places that it is impossible to write down all my experiences in a website or in this blog. Feel free to reach out!